There is SO much I want for my birthday. Which simultaneously is becoming a very depressing thought. I'm trying VERY hard to throw a party, lets hope a successful one, at a club nearby Queens.
Now, I've accepted that things I want for my birthday I'm not going to get.
This is the replacement bag that I've seen 3 TIMES already on Ebay that I would LIKE to fucking have:
clipped from
cgi.ebay.com

Starting bid:

US $9.99



Your maximum bid:




(Enter US $9.99 or more)






---

End time:

19 hours 55 mins (Mar-11-08 11:18:29 PDT)

Shipping costs:

US $12.00

Standard Flat Rate Shipping Service

Service to

United States

Ships to:

United States
Item location:
east brookfield, MA, United States

History:

0 bids

---

You are watching this item in My eBay
(24 items)

You can also:


Get mobile or IM alerts


|

Email to a friend
WELCOME

YOU ARE LOOKING AT A RARE NEW WITHOUT TAGE BABY PHAT DUFFLE BAG NEVER BEEN USED

THIS BAG IS REALLY BIG AND COULD BE USED AS A GYM BAG, CARRY ON WHATEVER YOU CHOOSE

VERY TRENDY

THANK YOU FOR LOOKING

Please, do not hurt me by purchasing it and flaunting it in FRONT of me.
It's already bad enough that I'm settling for
I don't even believe that if I actually get to get hold of the club through Nikki to throw the party that I'll be fortunate enough to get my hair and nails done FOR the party. Let alone, I do have a mini tradition I've created that every birthday starting on my 20th to celebrate my twenties, I would wear all white and go "Diddy" status.
I'm STRUGGLING to find this year's all white outfit. I feel in the mood for another dress this year.
Here's the 20th bday: 2006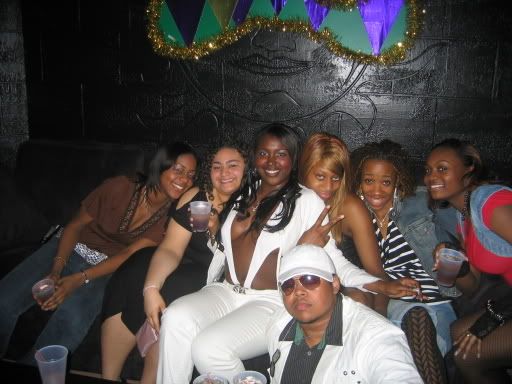 The 21st, 2007:
I wanted to be age-sophisticate hence the dress....but I guess there can't be too much sophistication with that much material missing huh..
My boob, ALWAYS acting up..
Lord, what am I going to wear???